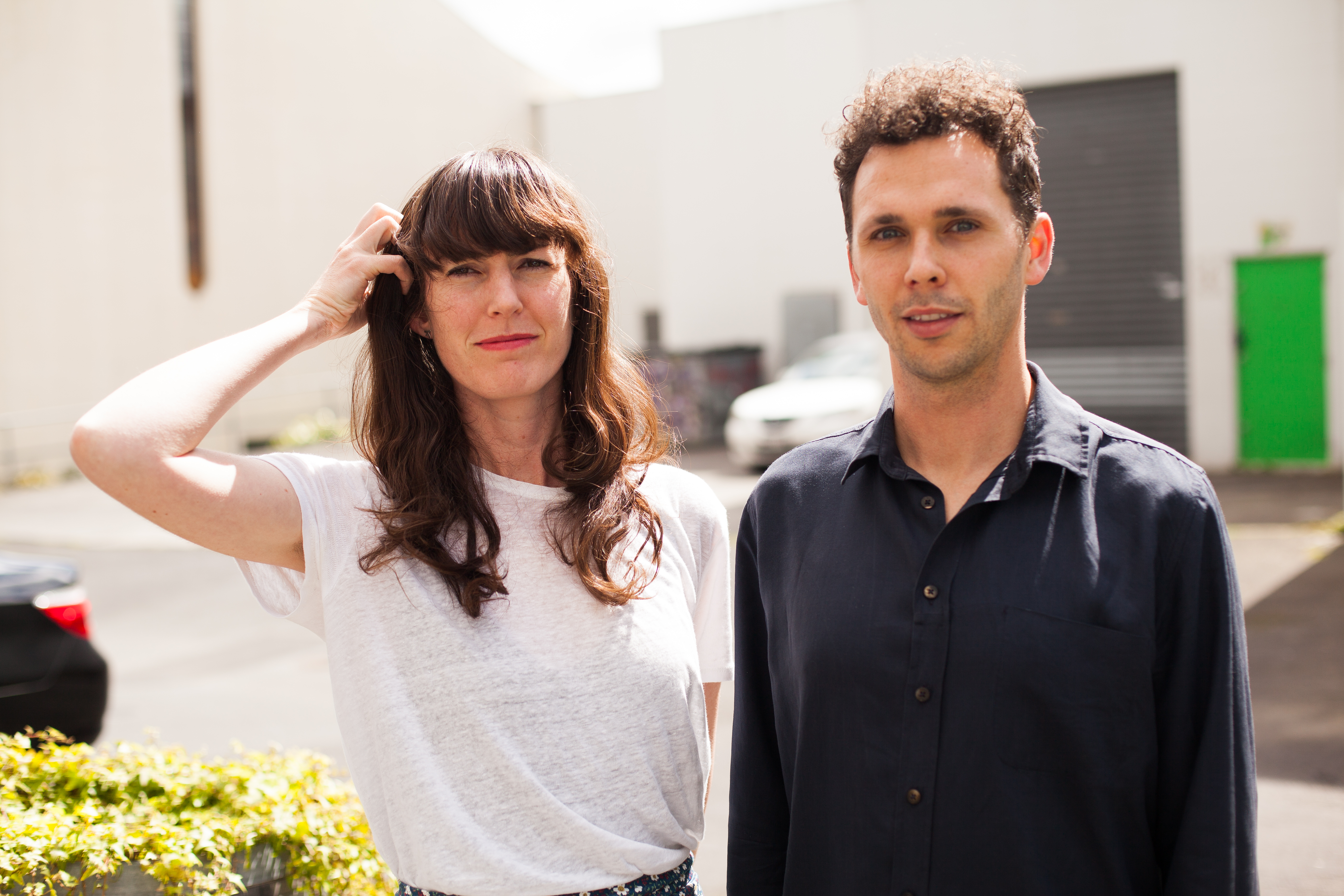 Paper Cranes 折り鶴 are:
Fraser Browne sings and plays the piano, harmonica and guitar
Naomi Browne sings and plays the piano, shakuhachi, harmonica
Joined by
Gareth Hodges who sings and plays the guitar
Jiwan Rai who sings and plays the guitar
Jared Schulz who plays bass
+ drums
With songs that ponder the meaning of life, love, and our fleeting existence in this beautiful world, Paper Cranes 折り鶴 music is warm, yet melancholy.
Paper Cranes 折り鶴 weave their stories into captivating and dynamic live performances, using a diverse range of instruments – including shakuhachi, ukulele, mandolin, ocarina, harmonica, accordion – in songs that move between delicacy and outright abandon. Husband-and-wife team Fraser and Naomi Browne are the driving force behind the group, with lyrics and music influenced by Fraser's background in literature and Naomi's Japanese upbringing.
Originally based in Auckland, and now splitting their time between Huia and Tauranga, Paper Cranes 折り鶴 have performed at Japan Day, Music in Parks, and many Auckland shows including Lucha Lounge, Backbeat, at folk showcases at The Portland Public House, Flight 605, the iconic Bunker and The Wine Cellar, as well a number of festivals including Festival One and the Auckland Folk Festival. Three nationwide tours, and smaller other tours, have taken them throughout the whole country to support their releases Oh, Love! and The Road Home, including dates in Auckland, Whangarei, Tauranga, Hamilton, Wellington, Dunedin, Christchurch, Hastings – and even Feilding! 
Oh, Love!, their debut EP, was released September 2012, along with the single 'Little Darling', which received NZ On Air funding after the band topped The Audience chart in October 2012. The grant was used to record the song for their debut album along with a haunting video clip shot in the beautiful Crystal Palace Theatre in Auckland.
In 2013 the band wrote two charity singles 'Solid Ground' and 'Love, Spread Your Wings', along with a video clip, in memory of those affected by the devastating earthquakes in Christchurch and tsunami in Japan in 2011.
'Again & Again' was released as the lead single off their debut album The Road Home, which was released March 20, 2015. The album was warmly received critically and reached number 6 on the local New Zealand charts, and number 29 on the NZ General charts. Paper Cranes 折り鶴 played on Good Morning TV, Kiwi FM, B Fm, and Life FM, Poor Boy Radio, and embarked on a full tour around New Zealand in support of the album.
The band have been finding plenty of inspiration in writing their follow-up album in Huia, near the beautifully scenic Waitakere Ranges in Auckland, and the port city of Tauranga.
Critical reception for The Road Home
"The Road Home [has] the air of an album that's just waiting for everyone to discover it" – Mike Alexander, Sunday Star Times
"[The Road Home] is an excellent debut by the small ensemble" – Graeme Reid, Elsewhere.co.nz
"The first full length from Paper Cranes, three years after their debut EP, proves well worth the wait, each song deserving a long pondered listen – Finn McLennan-Elliott, NZ Musician
"The Road Home is a quiet, intricate and carefully layered set of songs" – Gary Steel, Metro Magazine
Talk to us
Here we are on Facebook.
Or Twitter.
Listen on Soundcloud.
Look at random snaps on Instagram.
Here we are on Spotify. 

CONTACT US at band@papercranes.co.nz for any bookings / short stories / special requests
Click here to request a link to our electronic press kit (EPK).